The ABA Certification Guide
Table of Contents
According to the Bureau of Labor and Statistics (BLS), the employment of ABA therapists is predicted to experience a more than 20% increase in job growth rate by 2029.
Since 2010, the demand for ABA therapists has increased every year.
Simply put, ABA therapists have a strong job outlook for the future!
Yet, becoming a therapist and applying for ABA certification can be overwhelming, considering the different levels and types of specializations.
From a registered behavior technician (RBT) to a certified autism specialist (CAS), many categories of careers fall under the ABA therapy umbrella.
The key is to identify your interests and pursue the proper ABA certification to embark on the career that captivates you.
What is Applied Behavior Analysis?
ABA, or applied behavior analysis, is a therapy grounded in behavior and learning.
Its goal is to encourage positive behaviors and decrease those that are harmful or impede a person's development.
ABA therapy is designed to help practitioners understand how a patient's behavior works, how their environment affects their behavior, and how they learn.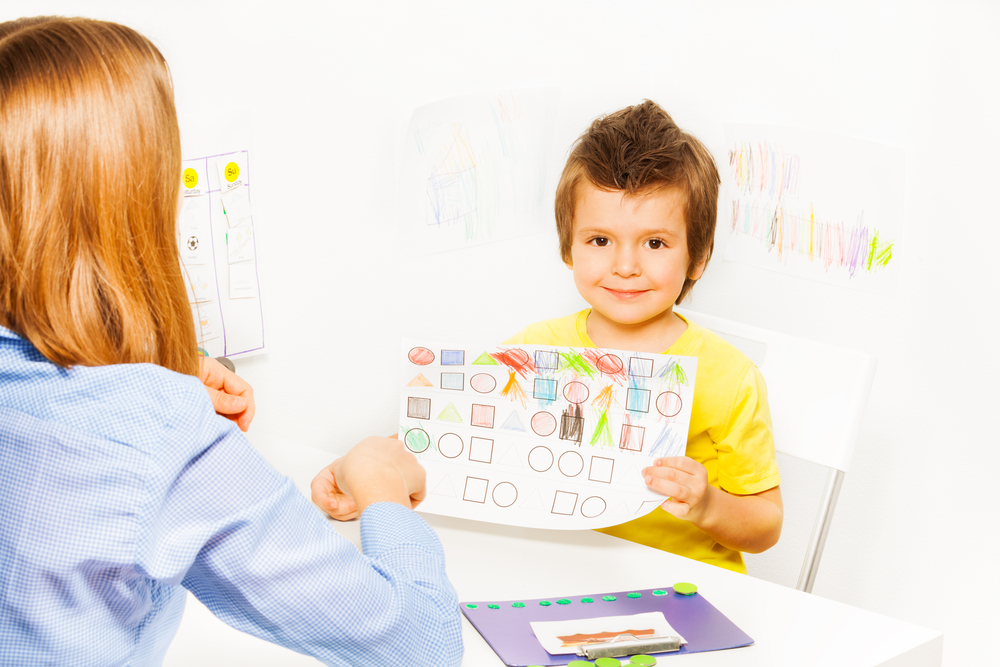 Through this, ABA therapy can help children on the spectrum:
Increase their attention spans, ability to focus, academic achievements, and memory
Reduce problem harmful behaviors
Improve their language and social skills
ABA therapy employs many techniques, including positive and negative reinforcement or antecedent, behavior, and consequence.
ABA therapy is not specifically designed for individuals with autism, yet it is considered the gold standard of care for anyone on the spectrum.
The Different ABA Certifications
To be able to provide ABA therapy services, certification is required. The primary certifying body is called the Behavior Analyst Certification Board or BACB. It is a non-profit organization that supplies ABA training certification in the following specialties:
RBT – Registered Behavior Technician
BCaBA – Board Certified Assistant Behavior Analyst
BCBA – Board Certified Behavior Analyst
BCBA-D – Board Certified Behavior Analyst Doctoral
Positions such as a certified autism specialist or an autism specialist are certified by the International Board of Credentialing and Continuing Education Standards.
Types of Positions in ABA Therapy
ABA training and certification are two subjects that must be clarified for the newly initiated. The process is relatively straightforward, as it's explained below. Once you understand the ABA certification distinctions, you can select accurately.
RBT – Registered Behavior Technician
An RBT is a paraprofessional who works in a support role directly under the supervision of BCBAs or BCaBAs.
RBTs are the professionals who have the most interaction with clients. They implement or execute the autism treatment strategies with the child but are not responsible for developing or evaluating them.
RBTs are the ones implementing the ABA therapy for a child's overly aggressive behavior or are helping an autistic teen's family understand their child's sensory processing disorder.
BCaBA – Board Certified Assistant Behavior Analyst
BCaBA's work under the supervision of BCBAs. Their position is more supportive, and they can most likely be found gathering data, maintaining records, and organizing therapeutic activities.
BCBA – Board Certified Behavior Analyst
A BCBA usually acts in a supervisory position. They oversee the work of RBTs and BCaBAs, among others. The BCBA is responsible for developing the treatment plans for each client. They can also open their practice and employ other ABA therapists.
BCBA-D – Board Certified Behavior Analyst Doctoral
This type of ABA therapist has similar responsibilities as the BCBA. The primary difference between the two is that the BCBA-D has completed their training at the doctoral or post-doctoral level.
Similarly to BCBAs, BCBA-Ds usually hold administrative roles and supervise a group of ABA-trained therapists. However, BCBA-Ds can become university or college professors thanks to their doctoral certification.
CAS – Certified Autism Specialists
Whether they're a psychologist, a medical doctor, a therapist, or a special education teacher, if they're providing services or support to autistic people, then they'll need a CAS certificate. This designation is specific to autism, unlike a BCBA certification, which can be used with various special-need clients.
How to Get Your ABA Certification
Do you need a bachelor's degree or a Master's?
How much ongoing certification is required?
What about an exam?
Many rules and regulations surround the certification of each ABA professional mentioned above. The following briefly overviews each ABA certification and what is required.
RBT
All applicants seeking registered behavior technician certification must have a high school diploma and be at least 18 years old. They might also be required to pass a background check (though this varies by state).
Typically, RBT training includes a 40-hour educational course and passing a written exam. There are training programs for RBT certification online and in person. It depends on where you're located.
Some post-secondary institutions even offer RBT training in the existing curriculum. This can help you fulfill your training requirements more quickly.
Pre-registration for the RBT exam and proof of completed training are required. The exam itself usually takes about 90 minutes to complete.
To retain your RBT certification, you must adhere to the RBT code of ethics, supervision requirements, self-reporting conditions and complete the yearly RBT renewal application.
BCaBA
BCaBA hopefuls must have attained a Bachelor's Degree. The next step is completing BCaBA-mandated coursework, part of the BACB's Verified Course Sequence.
You must also complete ABA therapy practice while being supervised.
Whether it's working on early intervention techniques with a newly diagnosed client or collecting data on an autistic child and their therapy progress, the exposure during the certification process can be wide-ranging.
You must complete ongoing continuing education to retain your certification and remain current on advancements in the ABA therapy field. The recertification cycle for a BCaBA is two years; within that period, you're expected to complete 20 education units.
BCBA
BCBA certification can be lengthy and detailed; however, it will become clear once you understand this type of ABA therapist's level of responsibility.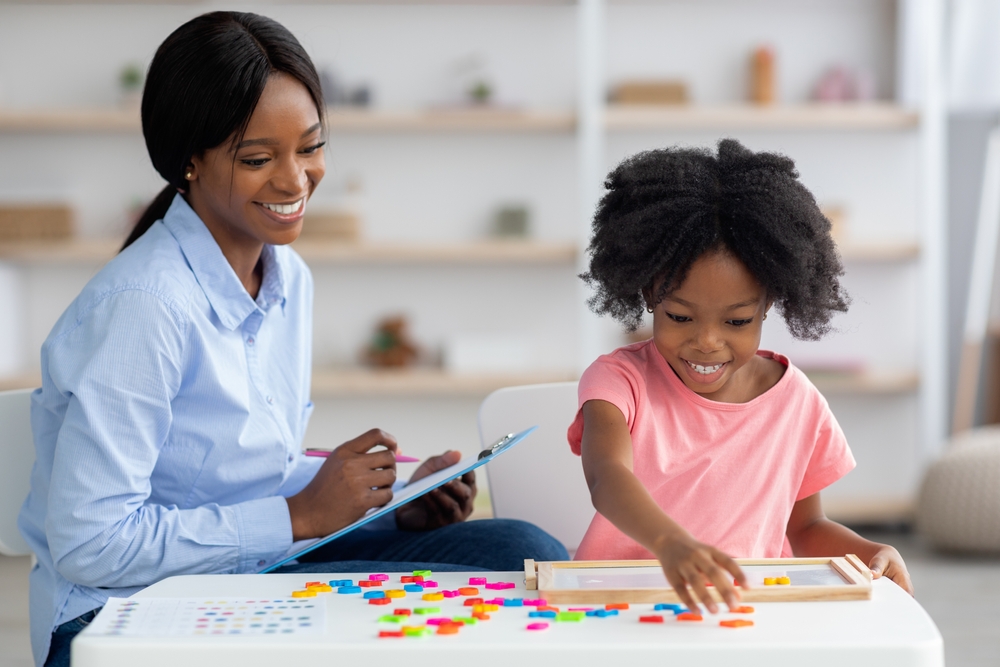 Typically, BCBAs must complete a graduate degree in applied behavior analysis, psychology, or education. Additionally, to obtain BCBA certification, completing coursework approved by the Association Behavior Analysis International Verified Course Sequence is required.
Additionally, practice in the behavioral analysis field that is documented and approved by the BACB is also required. Once these requirements have been met, you can sit for the BCBA certification exam.
To ensure that your skills remain current, you're required to complete 32 continuing education units within the recertification process of two years. You must also complete supervisory training because most BCBAs oversee the work of several RBTs and BCaBAs at a time.
BCBA-D
Becoming a BCBA-D can be achieved in three different ways.
Firstly, you can complete a doctoral degree from a program accredited by the Association for Behavior Analysis International.
Secondly, you can choose to complete a doctoral degree from a non-accredited program and then write a behavior analysis-themed dissertation.
In addition to meeting these requirements, you must have either been published twice in a peer-reviewed journal, received professional supervision from a university faculty member whom the BACB approves, or completed a minimum of four behavior -analytics courses.
Maintaining your BCBA-D certification is the same as that of a BCBA. Perhaps the only difference is that your recertification process is $75 more expensive!
CAS
Certified autism specialists must have at least a bachelor's degree and ten years of experience in their respective fields. Conversely, they must be able to pass the autism competency exam administered by the International Board of Credentials and Continuing Education Standards (IBCCES).
Autism Certificate
A second certificate issued by the IBCCES is the autism certificate. This credential aims to recognize those in the field who provide outstanding care to autistic clients. Whether the professional is in education, therapy, in-home, or healthcare, this certificate will benefit them professionally.
The eligibility requirements for this type of certification include the following:
Pay a registry fee of $295
Pass the competency exam
Hold employment in an autism-related field
Complete 14 continuing education hours
Learn More from Heartlinks
Regardless of the professional specialty you choose, armed with ABA certification, you can make a tremendous impact on your clients' lives. Whether you're working directly with autistic children or adults with other developmental disabilities, the advancements and applications for behavior analysis are continually evolving.
Now's the time to investigate the professional opportunities an ABA clinician might offer you!
Contact Us