Recognizing Autistic Burnout
Table of Contents
Imagine living in a world ill-equipped to meet your needs with little to no support available.
From being expected to make eye contact when interacting with others to enduring sensory overload with every public outing, much of today's world is made for allistic or non-autistic people.
It's not been created for those on the autism spectrum.
Faced with this, many autistic teens and children think the only way to survive is to conform to society's expectations.
They feel pressure to hide their true selves.
It takes tremendous energy and work for an Autistic child to mask their symptoms. Simply put, it's exhausting.
The more effective they are at concealing, the more susceptible they'll be to burnout, but a uniquely autistic shutdown known as autism burnout.
Family and caregivers of children suffering from autism burnout may interpret their lethargy, stomach upset, or increased sensory sensitivity as laziness.
But nothing could be further from the truth.
It's time to understand autistic burnout.
What Does Autism Burnout Feel Like?
Autism burnout is defined as extreme physical, mental, and emotional exhaustion. On top of that, It is usually exacerbated by skill loss.
Historically, researchers only recognized autistic burnout in adults. Yet, as the medical community learns more about it, they're realizing how many children and teens are exhibiting similar symptoms of autism burnout.
Some of the most common autistic burnout symptoms include the following:
Greater sensitivity to stimulation
Throughout autistic burnout, a child's sensory system becomes highly agitated and inflamed. Noises, lights, or smells they once could tolerate will now feel overwhelming. They are more prone to autistic overstimulation.
Many children and teens on the spectrum have sensory processing disorders where they are already sensitive to certain stimuli, such as loud noises, strong smells, or certain textures.
Yet, when suffering from autistic burnout, their sensory threshold becomes incredibly delicate or thin. What they were once able to tolerate is now unbearable. You may see your child having more frequent autistic tantrums due to the increased sensitivity.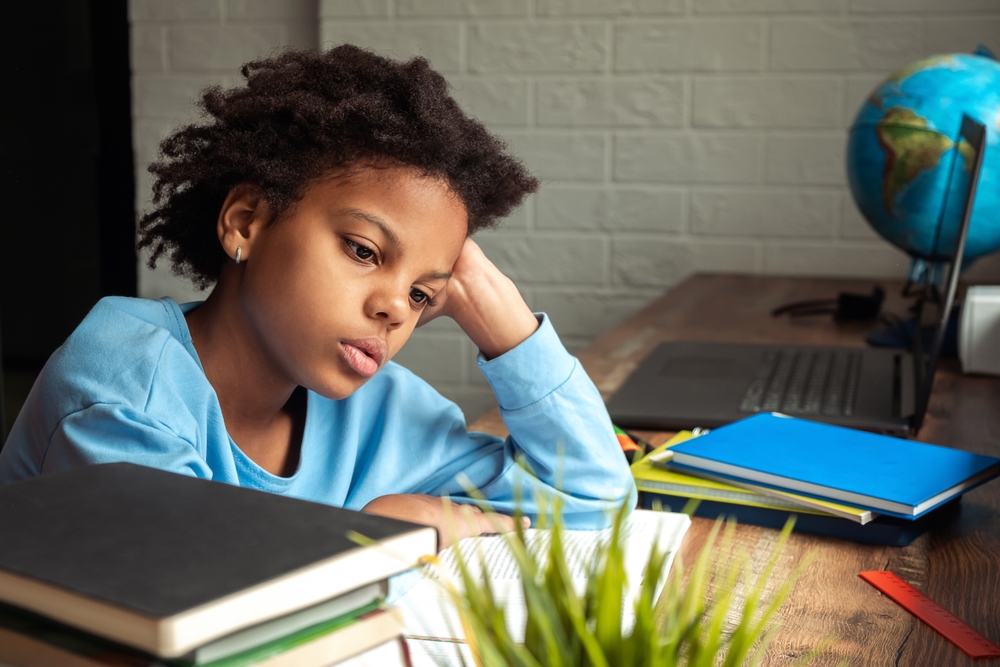 Extreme fatigue and lethargy
This type of fatigue is more than a feeling of being tired occasionally. This debilitating exhaustion makes getting out of bed, eating, or getting dressed extremely difficult.
Often, autistic teens and children have sleeping problems, such as difficulty falling and staying asleep. Yet, when autism burnout is present, the lethargy they feel is entirely overwhelming and chronic.
Digestive issues
If your child is complaining about a stomach ache or seems to be exhibiting digestive difficulties such as bloating, cramps, constipation, an upset stomach, or diarrhea, then take a moment to investigate why.
The cause may be more than a food allergy or intolerance; it could also be a symptom of something more significant, such as autistic burnout.
Foods they were once able to consume without issue may now be problematic.
Loss of executive function
Symptoms that fall into this category include a child's inability to organize things, make good choices, or complete tasks they were once able to do.
This loss can translate to your teen or child becoming more anxious because they can no longer complete the tasks they were once able to.
Loss of Speech
Though it is temporary, many young people suffering from autistic burnout will lose their ability to speak and communicate with others. Sometimes, this is a partial inability; other times, it's a complete and total shutdown of their communication skills.
Suicidal Tendencies and Depression
Combined, the symptoms of autistic burnout can come together to create monumental sadness or depression for a child or teen on the spectrum.
The link between autism and depression is a strong one, with many adults on the spectrum indicating they have experienced these feelings before.
Yet the extreme pain and discomfort that so many on the spectrum experience with autism burnout often pushes them toward suicidal thoughts. The feelings of hopelessness and spiraling out of control seem to be unending.
What Triggers Autistic Burnout?
The primary trigger of autistic burnout for children and teens is camouflaging their behavior. This type of autistic shutdown is the result of mimicking the actions of their neurotypical peers.
From using scripts to engage in small talk with others to suppressing repetitive behaviors, autistic children and teens force themselves to conform to the expectations of others. By doing so, they fit in with their peers, but the ongoing stress of doing so requires tremendous effort, and eventually, it proves unattainable,
The result is that the body and mind become overtired, exhausted, and unable to function correctly.
Other reasons for autistic burnout include a sudden change in a young person's life, such as moving, transitioning from high school to college, a social event such as homecoming, or engaging in a new hobby.
How Long Does Autistic Burnout Last?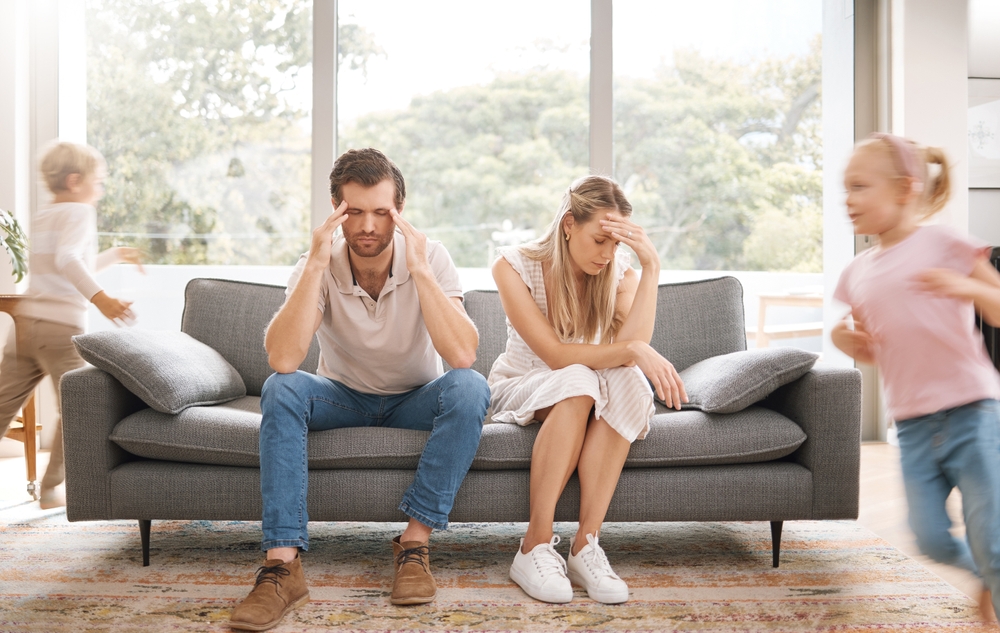 From hours to days, months, and years, this severe type of autism breakdown will last until the child or teen gets the help and support they need.
Whether it's therapy, a reduction in their daily responsibilities, medication, or simply more time alone, it's up to their family and caregivers to provide the unique support their child needs in consultation with medical professionals.
Despite the child or teen receiving the help, it will take time for their body and mind to recover. Every individual heals at their own pace, and it's the responsibility of caregivers to be vigilant. Even if the young person begins to show signs of improvement, they must continue to receive the support they need to recover and prevent a recurrence entirely.
What are the Differences Between Autistic Burnouts and Meltdowns?
Neurodivergent burnout, or simply burnout, occurs in allistic or non-autistic populations.
Symptoms of stress, fatigue, and more frequent emotional outbursts are common with this type of burnout. It is a well-documented and, unfortunately, a familiar ailment in the non-autistic population.
The primary difference between autistic meltdowns and burnouts is that the latter last longer.
An autism meltdown does look similar to an autistic burnout, except that the former occurs more frequently. Autistic meltdowns tend to happen more often in children, and symptoms include aggressive behavior, mood swings, and extreme emotional responses.
How To Recover from an Autistic Burnout
Autistic teens and children can recover from burnout, but several factors determine how long it will take and how complete the rehabilitation process will be.
The first and most effective step in recovery is for the young person to remove themselves from the burnout trigger. Whether it's their school environment or a friend group, it's up to their caregiver to determine what is triggering the autistic burnout.
Once the child or teen is in a safe and comfortable space, it's time to look at the different avenues of recovery.
How ABA Therapy Can Help With Autism Burnout
One of the most effective ways to treat and recover from autistic burnout is using ABA (Applied Behavior Analysis) therapy. It helps children and teens on the spectrum improve socially appropriate behaviors while reducing problematic ones.
With the help of a trained therapist, autistic children and teens can learn to improve their social skills and communication with others. Conversely, ABA therapy can offer young people on the spectrum alternatives to harmful behaviors or coping methods when dealing with high levels of anxiety.
Thanks in part to its individualized approach, ABA therapy can be adapted to almost any situation that a young autistic person might want to change or improve.
Understanding Autistic Burnout
One of the first studies ever conducted on autistic burnout by Dr. Dora Raymaker and her research team was titled "Having All of Your Internal Resources Exhausted Beyond Measure and Being Left with No Clean-Up Crew: Defining Autistic Burnout."
This is a highly succinct and accurate definition of autistic burnout.
Researchers have only become aware of this syndrome in the last five years, and it still isn't considered an official medical condition.
Despite its lack of official recognition, the number of autistic young people and adults who suffer from autism burnout hasn't dwindled. That's why family members and caregivers of those on the spectrum must remain vigilant for signs and symptoms.
The more quickly and effectively we're able to identify autism burnout, the less pain and suffering our autistic children and teens will endure.
Contact Us