At-Home Activities For Kids with Autism
Table of Contents
"Play is our brain's favorite way of learning," said American author, poet, and naturalist Diane Ackerman.
Yet, for many children with ASD (Autism Spectrum Disorder), play is not looked upon favorably, especially when they have to leave the comfort of their homes to participate.
They may find the outside world threatening and overwhelming. Consequently, they cope by disengaging from the overstimulation of our environment.
However, there is a compromise: developing ways to make play enjoyable for children on the spectrum while remaining at home. It can be done!
At Heartlinks, we are big advocates of play.
We regularly use play throughout our ABA therapy sessions to teach our young clients various important skills.
We also show many of our families various home activities that can bring fun home.
Heartlinks understands the challenge of finding things for kids on the spectrum to do indoors. But it doesn't have to be that way. This is a necessary challenge to overcome because all children benefit from play, including those with Autism.
Why is Playtime Different for Kids on the Spectrum?
Few children with Autism often 'play like other kids.' Most kids on the spectrum will engage in activities that look nothing like traditional play.
Yes, this can make it difficult to engage a child with ASD in playful activities. But that doesn't mean these children shouldn't be playing-just the opposite. What's important is that parents and caregivers understand why play is different for these kids and recognize when they are playing.
Children with Autism are often unaware of others' preferences and activities and have limited social skills. As such, they don't tend to collaborate with others, imitate their peers or adults to learn new play skills, and question things when they're confused. 
Other differences in play for autistic children include:
A tendency to play alone almost exclusively.
Inability to understand what role-playing or imaginary play involves.
Participating in highly repetitive activities that may seem pointless to others (i.e., opening and closing drawers, lining up objects).
The inability to understand the rules of shared play.
Being unaware of other children (i.e., walking straight through a group of kids playing together).
How to Choose the Best Home Activities for Your Child
Selecting the correct type of activities for your child on the spectrum is similar to doing that for an atypical child.
Pick activities based on their interests.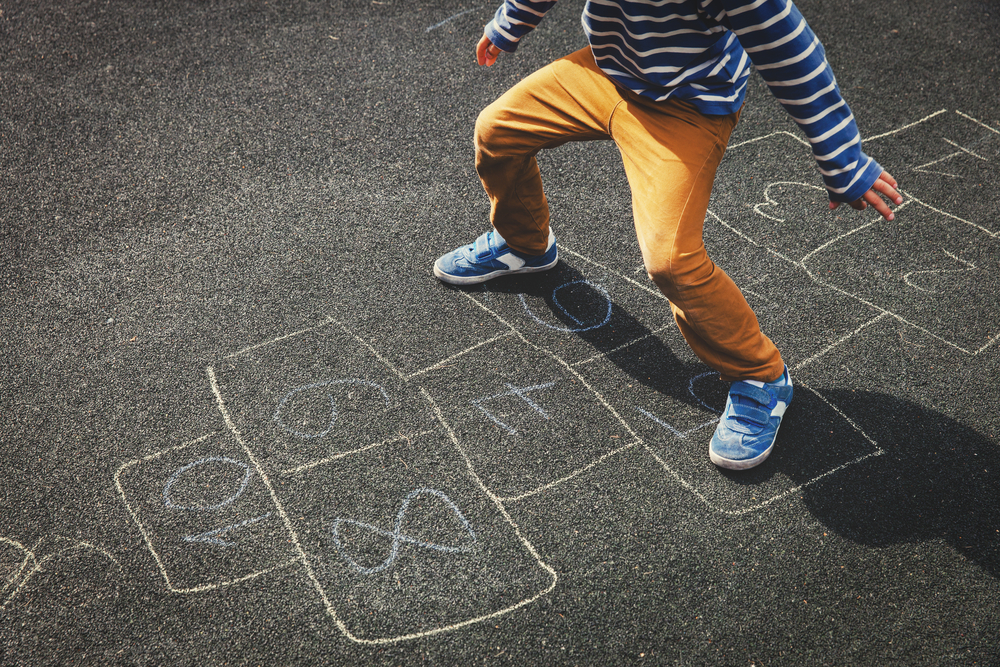 This might seem straightforward, but sometimes parents select an activity that interests them rather than considering what their child wants. Take a good look at your child's hobbies. For instance, you may not enjoy cooking, but all your child wants to do is stir, mix, and pour to their heart's content. Then why not try baking cookies together?
Appeal to your child's senses
If your child finds it calming to squeeze and squish playdoh or slime, then it makes sense to structure at-home activities that involve this particular substance. Take the time to brainstorm the sights, sounds, and textures that appeal to your child. Then consider what activities can be built in and around these elements.
Incorporate visual cues
Visually is how most children with ASD learn best. That's why creating engaging activities using as many visual cues as possible, such as picture cards, photos, drawings, or other demonstrative communication forms, is essential.
Ensure communication and directions are short and simple 
When there are too many instructions or detailed directions, children with ASD can quickly become overwhelmed. To avoid a meltdown and subsequent frustration, we suggest delivering the instruction for the at-home play activity in short and direct sentences.
The Best Home Activities for Children with Autism
Parents and caregivers need to remember that because Autism is a wide spectrum, each child will respond differently to the in-home activity you have planned. The following is a variety of suggested activities.
Physical Activities & Exercises for Kids with Autism
Depending on your child, they may need to be physically active a few times a day or exercise once a day will suffice. Here are a few in-home activities:
Stair relays: Have your child retrieve toys at one end of the stairs and then drop them in a basket at the other end.
Army drills: This combines situps, jumping jacks, pushups, and running in place.
Crawl relay races: Incorporate crab walks, or bear and alligator crawls as your child manoeuvers their way across the carpet or room.
Hopscotch: Outline a hopscotch game on the carpet using masking or painter's tape.
Brainy Activities for Kids with Autism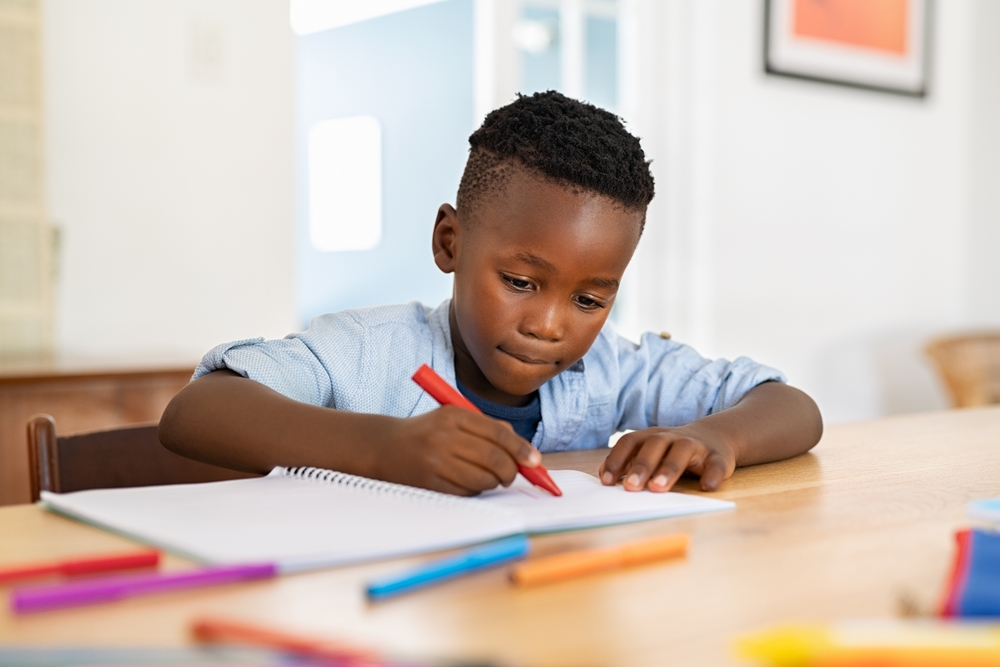 Rather than have your child sit mindlessly in front of the television or iPad, try some intellectually stimulating activities.
Jigsaw puzzles: These can be purchased online or even picked up at a consignment store.
Reading: A book offers infinite possibilities whether you use a Kindle or head to the library.
Painting: Whether you use paint by numbers or purchase paints and blank pieces of paper, let your child run wild and explore their creativity using their imagination.
Hands-on Activities for Kids with Autism
Gardening: Depending on whether your child has sensory issues (i.e., uneasy with dirt texture), getting their hands dirty by playing with the earth, planting flowers, and learning how things grow might be the perfect home activity.
Bubble time: The art of blowing bubbles in the backyard, chasing and popping them, is a beautiful hands-on activity for children of all ages.
Muddy play: Put old clothes on your children, send them outside, and turn on the garden hose. Let them go crazy creating muddy puddles, mudslides, and anything else they can imagine. Remember, safety is critical with this type of activity. So it will require adult supervision.
Making music: Whether your child has their own musical instrument or you think you'll let them bang out a beat on a few buckets, music is an incredibly stimulating activity for children that enjoy sound and vibration.
Let The Playing Begin!
The home activities we suggested above are only a fraction of the ideas that are available out there. What you choose to do with your child will depend on a number of factors, including their interests, what supplies you have on hand, and how much energy you have to devote to the activity.
As play enthusiasts, we at Heartlinks are available to offer in-home activity suggestions and an extensive array of Autism-related services for your family. 
So what are you waiting for? Get out the chalk or puzzle and start playing!
For more information on how Heartlinks can help you, contact us here.
Contact Us