Natural Environment Teaching in ABA Therapy
Table of Contents
Boring!
That's how many children with autism spectrum disorder (ASD) interpret ABA (Applied Behavior Analysis). Traditional autism therapy is often thought to include only table work in a dull and structured environment.
But that's not the entire picture.
Thanks to its evolution, ABA therapy has become an umbrella with many teaching styles falling under it, including natural environment teaching (NET).
Alternatively known as naturalistic teaching, NET has revolutionized functional learning.
It has introduced a whole new generation of autistic children and their families to a fun way of learning involving natural reinforcement and play-focused therapy.
We at Heartlinks utilize NET as often as possible in our ABA therapy sessions and find not only do our young clients learn faster, but they also find the experience more enjoyable. 
Learn why NET has put the fun back in ABA therapy.
What is Natural Environment Teaching in ABA Therapy?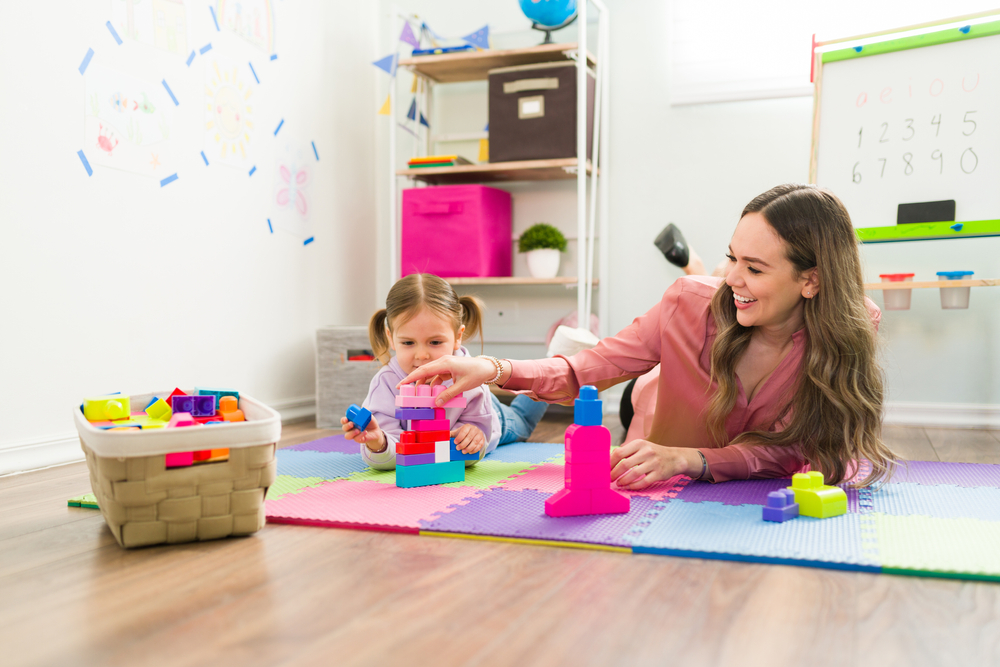 When skills are taught within a child's natural setting, this is defined as natural environmental teaching or NET. The term natural setting implies that the learning isn't at a table in a therapy room or a classroom but in several different environments.
NET incorporates the principles of ABA therapy yet is a less structured style.
It is a scientifically proven method where the teaching portion of a child's ABA therapy is blended into their natural environment so it feels seamless.
The required skills are learned through play activities utilizing a child's favorite toys, materials, and games.
For example, your child might be learning about their colors. Instead of working at a table, the therapist will take them out for a walk and have them identify the colors they see.
What Does Natural Environment Teaching Look Like in ABA Therapy?
Sessions of natural environment teaching in ABA should be loud, full of movement and language, and animated. There are three prominent kinds of NET, and they include the following:
Pivotal Response Training
Pivotal Response Training (PRT) utilizes positive reinforcement to foster new skills in a child with autism.
PRT focuses on four key areas
Motivation
Self-management
Child self-initiation
Responsiveness to several cues
For example, today's goal might be to be able to identify modes of transportation. The therapist knows the child loves cars and trucks, so they incorporate their favorite toys to learn about the different types of transport.
Natural Language Paradigm
Most often used with non-verbal children, the natural language paradigm (NLP) method focuses on intentionally arranging a young person's environment to encourage communication and language.
For example, generally, a child learns to say "hello" when walking into a room and meeting someone for the first time. For a child on the spectrum, this may not occur instinctively. Therefore the therapist arranges the child's environment so that the child has to say "hello" to the person at the door before they can enter the room. The NLP method uses entering the room as the reward for saying "hello" instead of candy or a favorite toy which is the more traditional approach.
Incidental Training
Incidental training is typically used with children who already have some language skills. It is designed for children on the spectrum between the ages of two to nine.
The therapist will encourage the child to play with their favorite toys during a session. While playing, the therapist will ask a series of questions regarding the toy. Due to the fact the child is already engaged in playing with the toy, they'll be motivated to answer the therapist and start a conversation. If this doesn't happen, the therapist might remove the toy from the child until they start discussing it.
What Are The Benefits of NET?
The benefits of natural environment teaching in ABA are many and include some of the following:
Child-Led
NET sessions are steered by a child's regular routines, interests, and skills. The child may choose and lead the activity, but the ABA therapist guides and mediates the play. When it works this way, the ABA therapists, parents, and caregivers can reinforce and reward the child in a manner that meets the young person's needs.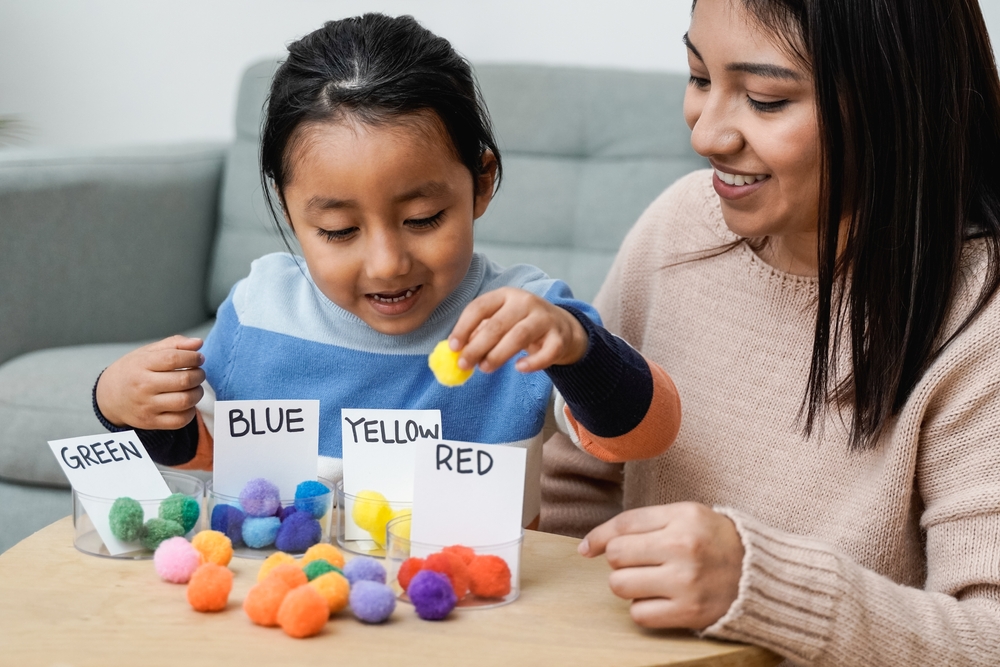 Increased Engagement
If children are already engaged in activities that they find enjoyable, they're more focused on therapy.
By comparison, traditional ABA therapy methods are more tedious because the child is doing more 'work' as opposed to being able to learn through play.
Less Disruptive Behaviors
ABA therapists observe less disruptive behaviors, such as fewer temper tantrums, when they use NET. Again, because autistic children engage in play-focused activities they enjoy, they'll be less inclined to demonstrate non-compliance, such as aggressive behaviors.
Generalized Skills
Instead of learning new social skills in a controlled environment such as an autism treatment center, natural environment teaching in ABA allows the child to learn the skills in the environment they will most likely be used. This approach increases the likelihood that the child will continue to use the newly learned behaviors.
Where Does NET Occur?
The beauty of natural environment teaching is that it can occur anywhere, in the community, at home, or at school. The crucial part is that the learning must happen in an environment familiar to the child. The young person's routines, habits, and schedules determine where the therapy will be conducted. 
Learn More from Heartlinks
At Heartlinks, we believe incorporating NET into ABA therapy is one of the most effective ways to teach autistic children helpful skills for everyday life.
Thanks to the fact that NET can be used by a child's family, caregivers, and teachers, the learning can continue all day long, well after their therapy session.
For more information on how NET can help your child, contact us.
Contact Us